Perth Dell Laptop Repair Specialists
Computer Mechanics will be working on your computer within
2 hours or it's FREE!

Most repairs are completed within 24 hours (unless parts are required)

Perth dell Laptop Repair Specialists
Dell Repairs Perth by Computer Mechanics
Got a problem with an Inspiron, XPS notebook or ultrabook? Dell Repairs Perth is part of the Computer Mechanics group and can help. Dell itself offers only remote support; there is no official Dell Repairs Service Centre in Perth. The standard for Dell is a one year limited warranty covering parts and on-call software support. The Dell warranty doesn't cover shipping fees. And do you really want to wait that long?
If your model is older than a year you'll find Computer Mechanics a fast, cost-effective alternative. Your warranty doesn't cover accidental damage – spilled coffee, smashed screen, broken hinges because you threw your Studio across the studio. Hardware fixes in particular need a workshop and a technician…
Dell offer various support packages when you purchase, including Pro-Support options. They will try to diagnose your problem remotely (they charge for it out of warranty) and often recommend you purchase a new motherboard. However, in some cases the motherboard can be repaired and if Computer Mechanics Perth do this, you can save money.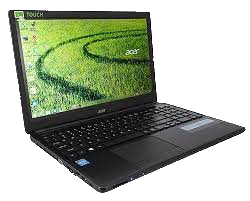 Dropping off a laptop or all-in-one is quicker and less stressful than lots of long sessions on the phone with the Dell support team. With hardware problems, we can open up the laptop and can see what's happening. Can't do that using a remote connection.
Broken and cracked screens are common problems – if you've broken the screen on a Latitude tablet or an Optiplex; that's a quick fix. Other common problems include power supplies, batteries, keyboard issues and hard drives. Some batteries die early. Expect three or four years battery life.
Want to speed up your Inspiron? Swapping out your old hard drive for a new solid-state hard drive is a cost-effective fix. You might suddenly go from five minutes waiting for your laptop to boot, to 20 seconds. Not expensive either.
Want to speed up your gaming desktop? That's a different solution. Graphics cards, graphics drivers and overclocking…
If you've had the rotten luck to lose data on a Dell, Computer Mechanics are well known for laptop data recovery. We'll do everything to retrieve lost data and have a very high success rate.
If you're having internet difficulties it may work better for us to visit on-site. Network problems can also require a call-out but sometimes are solvable with remote access software. RAM upgrades and power issues that need troubleshooting – drop the Dell into our workshop in Perth (close to the CBD).
You can trust us to handle your out of warranty repair with speed and integrity. We're happy to quote for parts replacements and the cost estimate will be reliable. 9325 1196.
Dell is a registered trademark and trade name. Computer Mechanics makes no representation that it is associated with Dell or is a licensed repair facility.